Hunting with King John
The top motif shows teasels, which were used in cloth production.
Top Border Motifs from left to right
One of the windows from the Hunting Lodge, with some locals watching the performance. A drop spindle, this has been used throughout history to produce thread. The safety pins used to hold bits of costumes together!
Top Border Motifs from left to right continued
A scroll with the scenes title.
The sun represents the weather on the days of the performance. Hay bales that were put out in front of The Lamb Inn. Another Hunting Lodge window from which a hunting trumpet was sounded during the scene.
The Middle
This scene depicts a Royal Hunting trip of the period, with King John, his courtiers and hounds. King John conferred on Axbridge a charter to hold a market, making it a Town, prior to this Axbridge had been part of the Royal Manor of Cheddar. This led to Axbridge growing into a prosperous trading centre.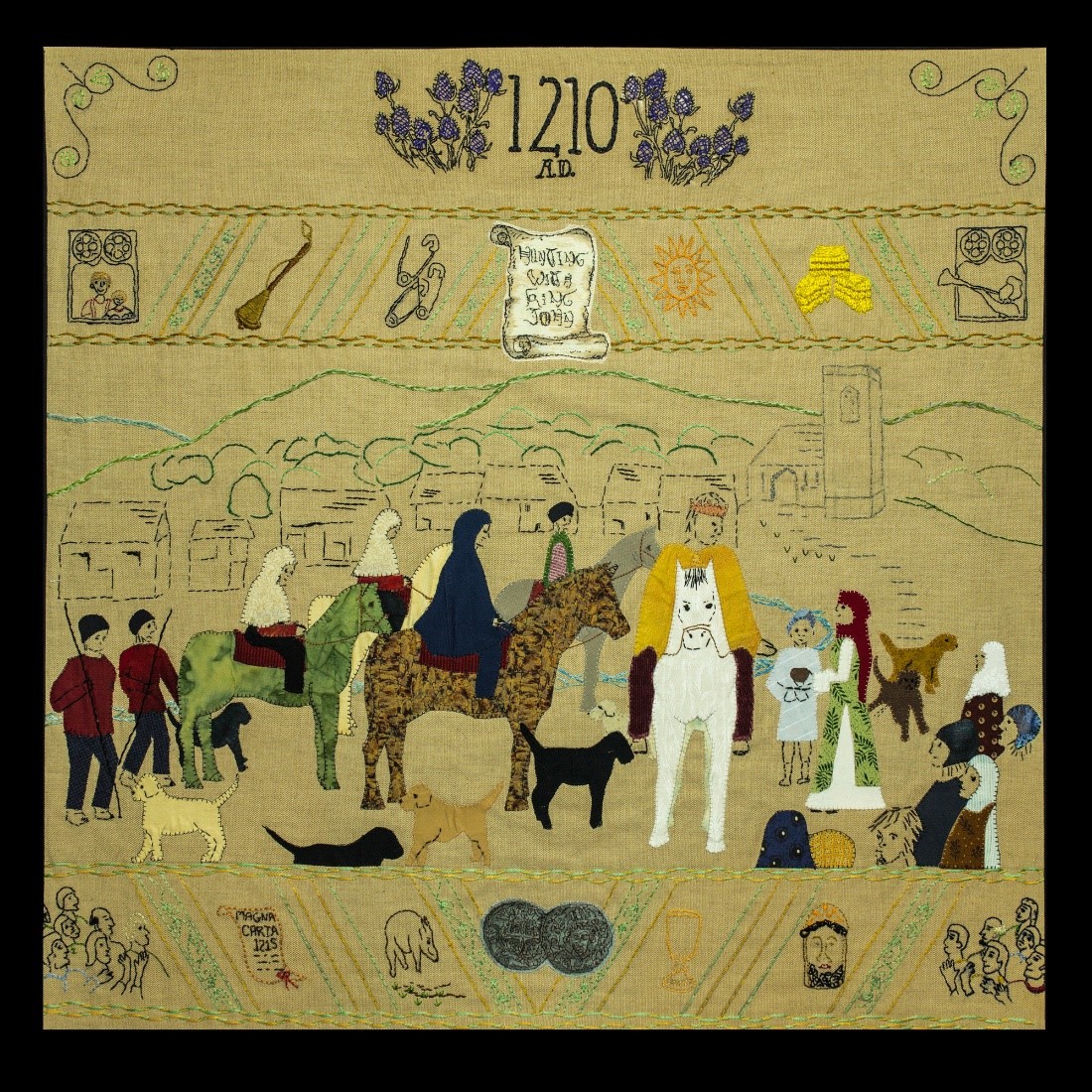 The Middle continued
The backdrop to the scene shows the Mendip Hills and the developing town of Axbridge beneath them. There are also members of the townsfolk depicted in the bottom right corner. Look for one of the pack hounds relieving himself on a courtier, this happened in one of the performances.
Bottom Border Motifs from left to right
The Crowd. Magna Carta signed by King John in 1215. A wild boar. A King John Silver Penny.
Bottom border motifs continued
The hunting cup or chalice. The carving of the head of King John on the Hunting Lodge. The Crowd.