News & stories
The next Axbridge Pageant takes place over the Bank Holiday Weekend in August, 2030. For more details see the FaceBook page Friends of Axbridge Pageant 2030.
.
For more:
News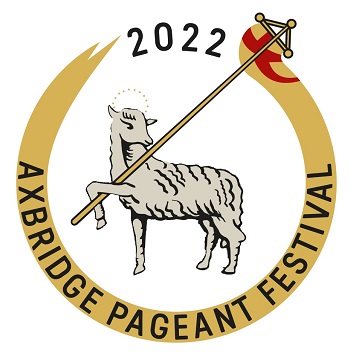 Sponsored by Enable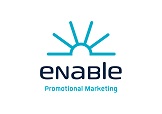 ++++++++++++++++++++++++++++++++++++++++++++++++++++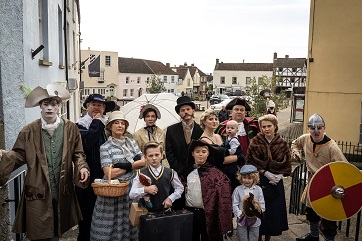 Axbridge is ready to perform
They have the costumes, they have the cast, and they now have the audience.
After twelve years and three changes of dates the Axbridge Pageant Festival is set to take place this August Bank Holiday weekend in the town square.
Tickets are a close to a sell out for the three day festival that features live music every night and the huge historical play depicting the town's past in 15 scenes every afternoon.
First held in 1967 the drama features a cast of 300 drawn from the town and around 100 in the crew working behind the scenes. Held in 1970, 1980, 1990, 2000 and 2010 the production has been delayed due to covid.
Artistic director John Bailey said: "Everything is now in place. Rehearsals are over, the cast know their lines and the town's square is set to become the most amazing theatrical space in Somerset."
++++++++++++++++++++++++++++++++++++++++++++++++++++
National Lottery Project Grant by Arts Council England
The Axbridge Pageant has been given a massive boost after being awarded a National Lottery Project Grant by Arts Council England.
Phil Saunders, the chairman of the town's big August Bank Holiday event said: "The grant represents a recognition of the artistic value of the Pageant, by the national development agency for creativity and culture.
"In making a successful application, the Axbridge Pageant has shown how it is created by and enacted for our whole, diverse community. Our thanks go to all our partners and supporters -- and to all of you who are working so hard to ensure the success and long-term legacy of the Pageant."
The grant helps to ensure the financial viability of the pageant, which relies on ticket and programme sales and support from local businesses and organisations, as well as grants, to cover the cost of producing the three-day event.
Staged over the Bank Holiday weekend of 27-29 August, 2022, the Pageant features three performances of open air drama depicting the town's history in 15 scenes. Some 1,800 spectators watch the spectacle from grandstands erected in the square. A cast of 300 participate in the production.
Artistic director John Bailey said: "The Arts Council grant endorses the pageant as an important part of England's national story as it underlines the cultural significance in the way we retell our histories."
++++++++++++++++++++++++++++++++++++++++++++++++++++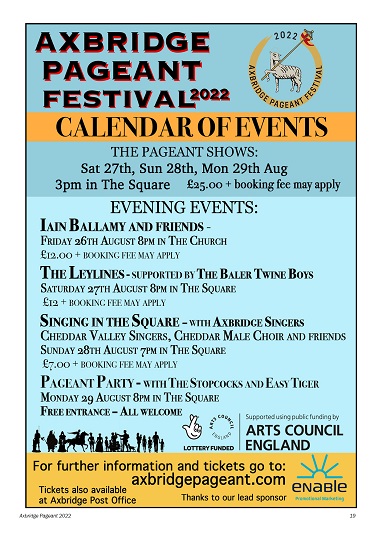 ++++++++++++++++++++++++++++++++++++++++++++++++++++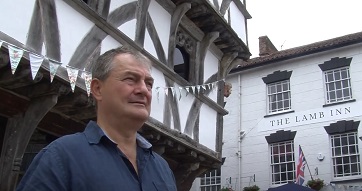 >
A 60 second video has been shot to promote the Axbridge Pageant in Somerset that takes place this August.
https://www.youtube.com/watch?v=19iNSJdPIfA
Tickets for the Axbridge Pageant 2022 are also available online. Visit https://axbridgepageant.com/tickets
They are selling fast so don't delay!
++++++++++++++++++++++++++++++++++++++++++++++++++++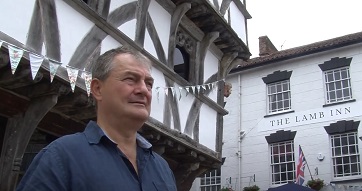 >
A 15 second video has been shot to promote the Axbridge Pageant in Somerset that takes place this August.
https://www.youtube.com/watch?v=o9zgx_wqXNo
Tickets for the Axbridge Pageant 2022 are also available online. Visit https://axbridgepageant.com/tickets
They are selling fast so don't delay!
++++++++++++++++++++++++++++++++++++++++++++++++++++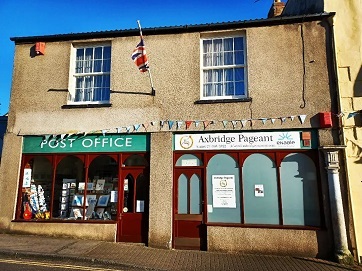 Paper tickets for the Axbridge Pageant are now available for the production in August 27-29 can now be purchased at the Post Office - our new HQ is at the old sorting office - opening this summer.
Tickets for the Axbridge Pageant 2022 are also available online. Visit https://axbridgepageant.com/tickets
They are selling fast so don't delay!
++++++++++++++++++++++++++++++++++++++++++++++++++++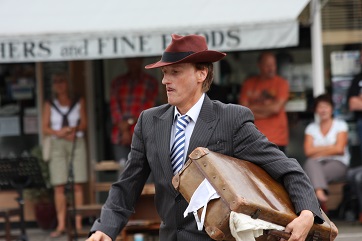 Oi! Harry The Spiv here:
Tickets now on sale along with all the latest news at https://axbridgepageant.com/Axbridge_Pageant_News Don't grass me up to the Old Bill but don't forget we have an Instagram site, a Facebook site and a Friends of Axbridge pageant Facebook site. And no, I've not got tickets that have fallen off the back of a lorry - just yet anyway. We are still looking for photographers who can cover one or more days of the pageant - Sat-Mon, 27-29 August - details are available as to what it entails - but first email harryfmottram@gmail.com with your contact notes. Plus lots more on the Facebook sites Axbridge Community and Axbridge Connected - and on my website at http://www.harrymottram.co.uk/axbridge-pageant-2020/ If you are looking for any knocked off demob suits - I'm your man. Got to go - the cops have turned up.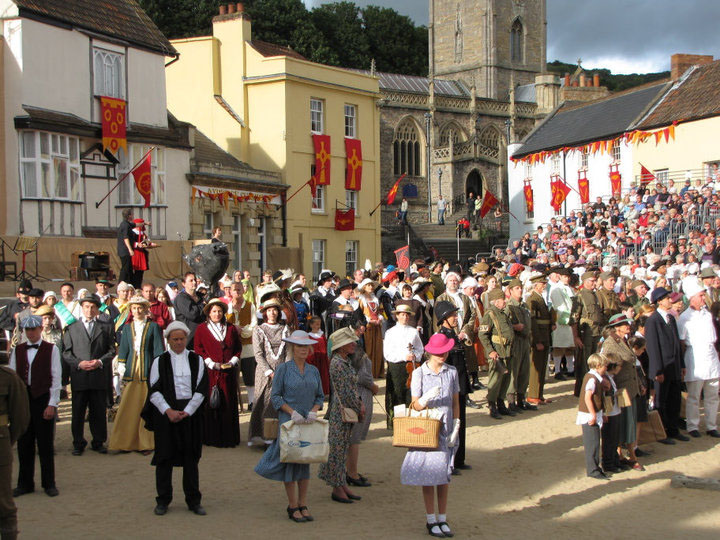 Axbridge Pageant 2022: Saturday-Monday, 27-29 August, 2022
The Axbridge Pageant is a community event that has been performed regularly since 1967 when a celebration of the town's history was first held in the town square. Since then it has been held in 1970, 1980, 1990, 2000 and 2010. Due to the Covid Crisis it was postponed from 2020 to this summer. The Axbridge Pageant is set to take place at 3pm daily over the Bank Holiday Weekend, Saturday-Monday, August 27-29. 2022. Tickets are now on sale. To buy tickets visit: https://axbridgepageant.com/tickets The pageant is entirely funded through community fundraising events throughout the year, ticket sales, programme sales and sponsorship. If you would like to sponsor a scene and/or take an advertisement in the programme visit https://axbridgepageant.com/Sponsor_Axbridge_Pageant You can also donate to the pageant -- especially popular for those who cannot make it to the event this year -- via Just Giving. To donate to the pageant at Just Giving visit https://tinyurl.com/2p8dk7j9 If you are interested in being part of the town's most exciting and creative event either in the cast or behind the scenes, please contact the producer and production manager John Kendall on 01934 732103 or 07770 998731 or email John at jk_axbridge@yahoo.co.uk For more news, features and photos on the pageant visit http://axbridgepageant.com/ The Axbridge Pageant's lead sponsor is Enable of Axbridge, promotional and marketing. For details visit https://www.enablepm.com/ For all other enquiries contact the chairman Phil Saunders at phil@philsaundersassociates.co.uk
++++++++++++++++++++++
NEWS UPDATE: AXBRIDGE PAGEANT FESTIVAL EVENING PROGRAMM
DATES FOR YOUR DIARY: Friday 27th to Monday 29th August 2022
Each night during the weekend of the Axbridge Pageant Festival weekend we will be hosting a range of great musical events. The wide-ranging, high-quality programme of events will complement and enhance the amazing entertainment of the Pageant weekend.
Further details soon
Axbridge is definitely the place to be during this year's August Bank Holiday Weekend!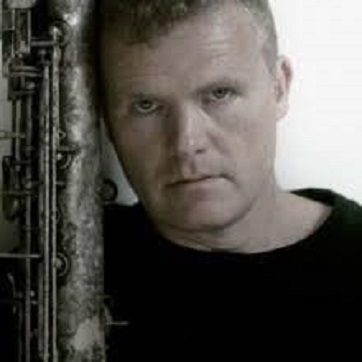 Friday Evening in Axbridge Church: Iain Bellamy and friends
Iain Ballamy is described as one of the greatest modern jazz saxophonists. He will be joined by top class musicians and the night promises to be something special. Don't miss it.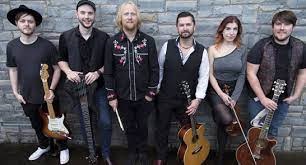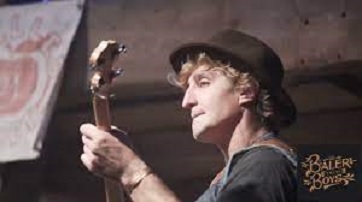 Saturday Evening in Axbridge Square -- The Leylines with support from The Baler Twine Boys.
The Leylines - A west-country based band with a genre-defying, violin and guitar driven sound that ranges into something that isn't quite folk, sort of punk but 100% heart pounding revelry. Guaranteed to get you on your feet!
The Baler Twine Boys - An exciting and up-and-coming 7 piece band singing original songs about everyday life amongst the glorious Mendip hills. They produce a full sounding mix of roots music steeped with a modern twist and a sprinkling of Somerset country sauce.

Sunday Evening in the Square Axbridge -- "Singing in the Square with the Axbridge Singers, Cheddar Valley Singers and Cheddar Male Choir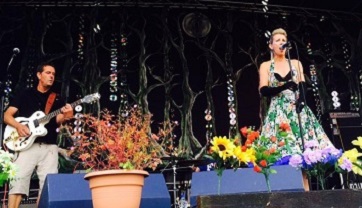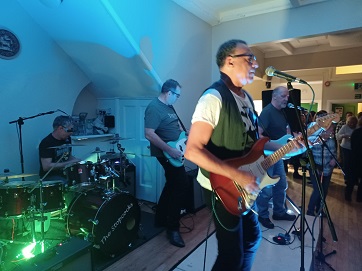 Monday Evening in the Square Axbridge -- The Stopcocks with support from Easy Tiger.
++++++++++++++++++++++++++++++++++++++++++++++++++++
NEWS UPDATE: AXBRIDGE PAGEANT FACEBOOK
For more news in future we now have a dedicated Facebook Axbridge Pageant site at https://www.facebook.com/AxbridgePageant Add your photos and memories to it and find out about tickets, how to take part and much more.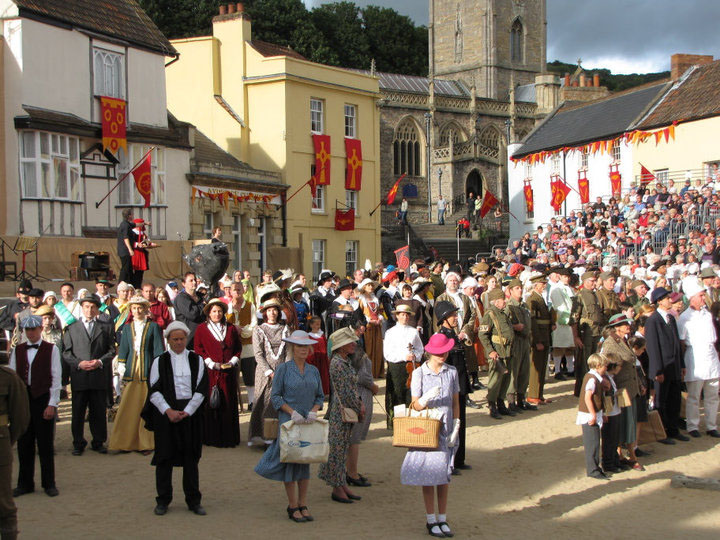 ++++++++++++++++++++++++++++++++++++++++++++++++++++
NEWS UPDATE: APPEAL FOR A STEAM ENGINE
The Axbridge Pageant in Somerset (a vast community history play) takes place this August bank holiday (27-29 August) and in one of the scenes in the huge community play a steam or traction engine pulls a Victorian train into the town square from the High Street where passengers dressed in Victorian clothing climb aboard the authentic carriages before it sets off up St Mary's Street.
The gentleman who provided the engine last time is no longer able to help having parted with his fine engine - so an appeal to anyone who can help. Pictures show previous pageants. The event takes place every ten years with a daily audience of 600 and a cast of 300. If you can help or need more information Facebook message me or call Graham Caple on 07957 867850 or email me on harryfmottram@gmail.com It really is a unique event and one not to be missed. Our website: https://axbridgepageant.com/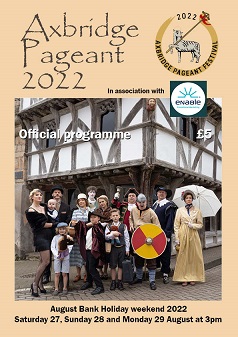 ++++++++++++++++++++++++++++++++++++++++++++++++++++
NEWS UPDATE: Advertise in the official programme
If you could commit to supporting the Axbridge Pageant by advertising in the official programme that comes out in May. We have introduced an eighth of a page ad for £40 - with quarter, half page and full page ads available. Apologies to those who have already booked an advert - and thank you for being such good supporters of the mass community event.
At this stage if you can indicate what size ad you would like - details of invoicing and formal booking will follow in April.
The benefits are many:
The programme is in use from May to September with at least 1,000 printed.
It is kept as a souvenir for years - unlike a monthly glossy it has a very long life.
It is editorial led and in full colour at 36 or more pages of art paper. Sponsors and advertisers have their logo and details on the website - for the next eight years.
Social media will also carry their details and logos: Instagram, Facebook and Twitter with a reach of tens of thousands in Somerset and across the world due to its uniqueness.
Social media will carry info every week and most days from now until the pageant.
The pageant has continued for 55 years and carries 2000 years of history in 3 hours on three days over the August Bank Holiday.
People come from all around the world to see the pageant due to its popularity.
The Pageant is held every 10 years (delayed for two years due to Covid) and has a cast of 300 plus 100 working behind the scenes.
It is a community event supported by residents who give their time free and is always covered by nations, regional and local media including TV.
Please email harryfmottram@gmail.com to book an advert.harryfmottram@gmail.com
++++++++++++++++++++++++++++++++++++++++++++++++++++
NEWS UPDATE: TRIBUTES TO PHIL PRIOR
Tributes have been paid to Phil Prior, 55, of Old Church Road in Axbridge who died on February 11th and whose funeral was held on March 4th at Sedgemoor Crematorium, Stretcholt.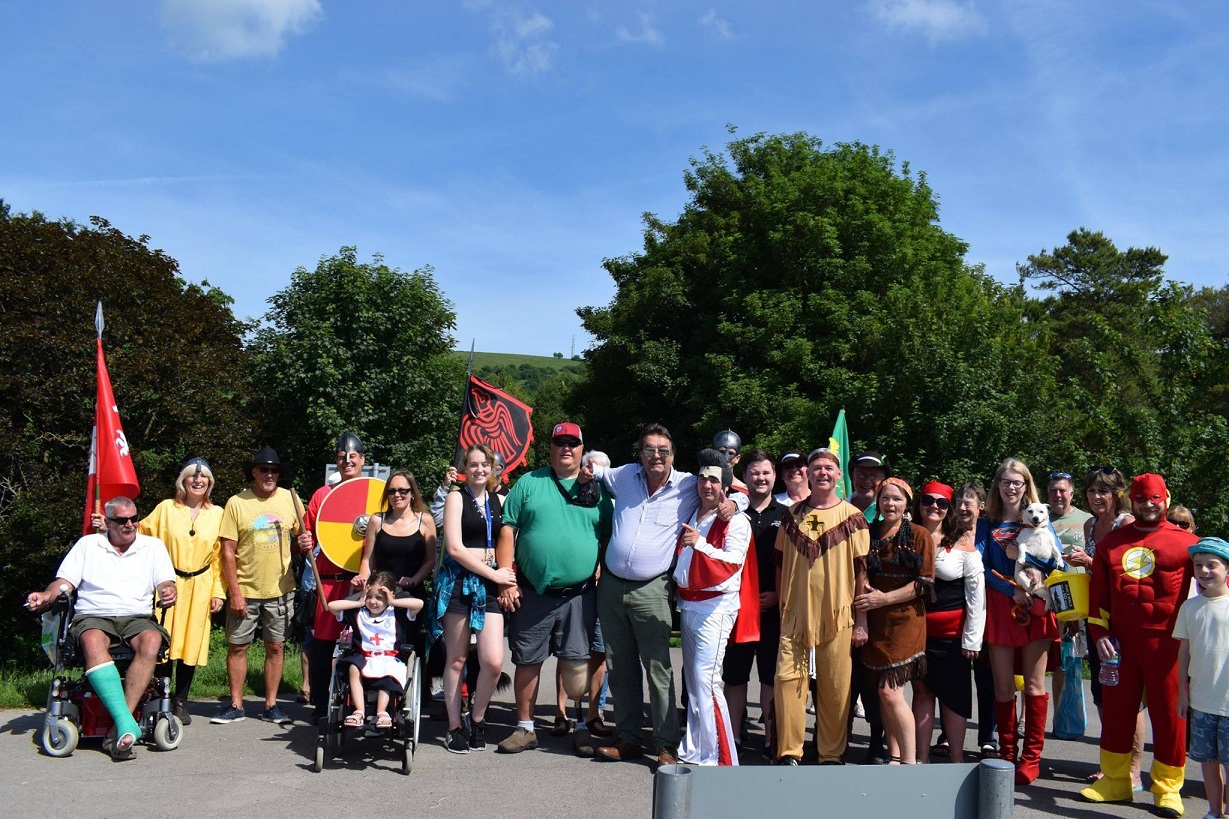 >One of Axbridge's great characters passes away and is mourned for his cheery persona and fundraising for the pageant.
Tributes have been paid to Phil Prior, 55, of Old Church Road in Axbridge who died on February 11th and whose funeral was held on March 4th at Sedgemoor Crematorium, Stretcholt.
His mourning has been marked by tributes from members of Axbridge Pageant, his daughter Charlie and friends from the town.
Artistic Director John Bailey said: "Phil raised a huge amount for Axbridge Pageant and was such a generous hearted and convivial soul in the town -- much loved by regulars of the Lamb Inn and a much wider circle of friends. His sponsored walks were an inspiration as he raised thousands for good causes. It's a tragedy that he won't be here in August to see the pageant, but I am sure his spirit will be there."
Charlie Prior wrote: "My dad... There aren't enough words to tell you how much you mean to me. I can't believe how lucky I am that I got you as my dad. Thank you for everything, I'll love you forever and always. I'll meet you at the Rainbow Bridge."
Born in Wokingham, Phil was a plumbing and heating engineer before moving to Axbridge in 2014 where he made a wide circle of friends. Always accompanied by his faithful Jack Russell dogs, Phil became something of a fixture in the town with a cheerful hello to those who passed his home in Old Church Road.
Pete Harding spoke for many when he said: "Phil was such a warm hearted and friendly man who made such a positive impact on Axbridge. I particularly applaud the generous sponsored walk he did to help with funds for the Pageant. He was greatly enthused about the Pageant and it is such a shame that he did not make it to watch or participate in it. However, his memory in the annals of the Pageant are totally recognised and appreciated with more than £3,000 he raised."
Writing on Facebook Jo Prior said: "It is my great sorrow to announce that Phil Prior passed away in the late hours of Friday 11th February. Phil's daughter Charlie Prior and his sisters, myself and Di Walls, would like to thank all of our friends and family for their support during this difficult time."
Apart from flowers at Phil's funeral donations were requested from mourners to The Dorset & Somerset Air Ambulance and also The British Liver Trust.
Tributes included this from Bertie Peacock who wrote: "Phil was a good friend who welcomed me when I first moved into the area. He was a real character."
And from Roger clamp: "RIP Phil, so many great memories and great laughs, just a great guy, going to miss you so much big man."
Phil's final journey from Old Church Road to Stretcholt took in the Square, the High Street and West Street -- and was followed by a wake at the Lamb Inn.
Left alignment
The pageant is a huge community play and takes place on Saturday 27th, Sunday 28th & Monday 29th August at 3pm.
NEWS UPDATE: FOLLOW THE PAGEANT ON INSTAGRAM
Axbridge Pageant August 27-29 2022: Please follow our Instagram Account at https://www.instagram.com/axbridgepageant2022/ and our Facebook account at https://www.facebook.com/events/1343135529220182.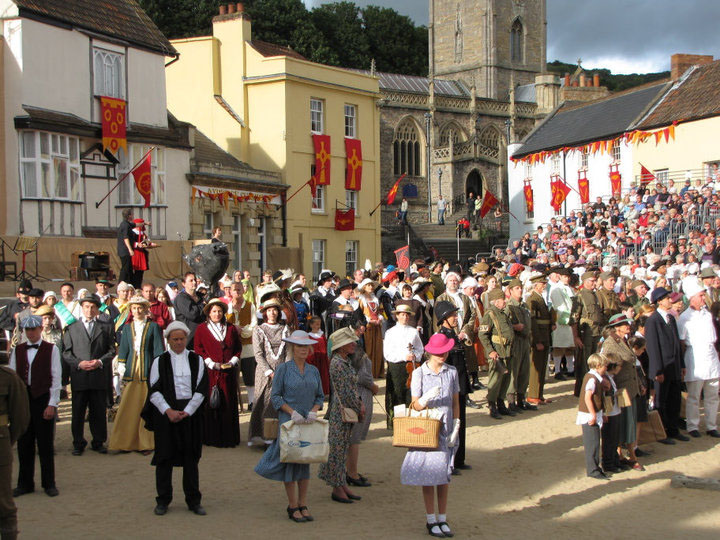 ++++++++++++++++++++++++++++++++++++++++++++++++++++
NEWS UPDATE: MESSAGE FROM JOHN BAILEY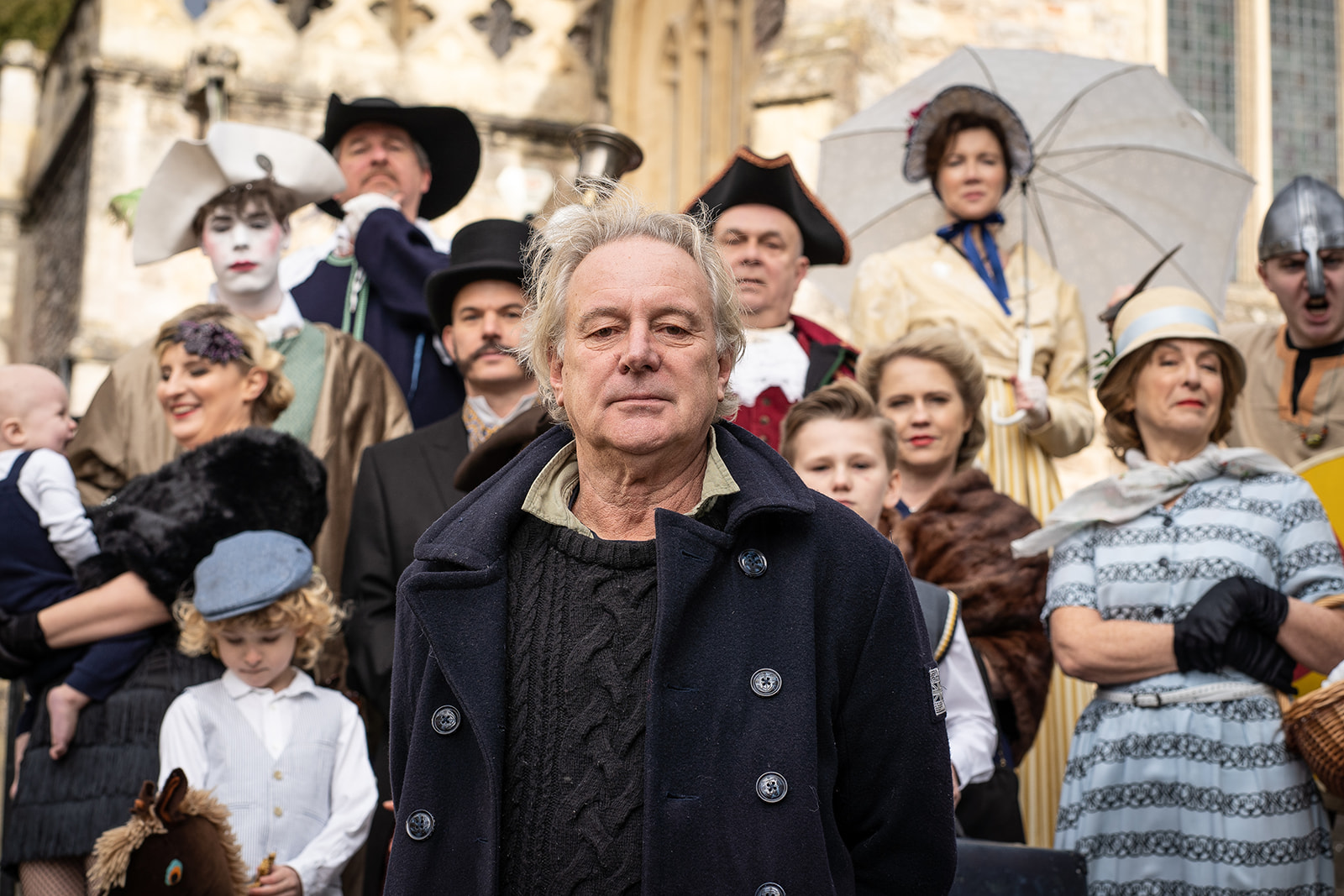 Such a long time coming but here we are.
Axbridge Pageant 2020 was doomed and in 2021 the curse stayed with us. But Axbridge did not give up.
With major local sponsor and great friend to the Pageant, Axbridge business Enable, as well as our 'Redress the Past' partners, Kings College London and University College London, we forged ahead and officially re-launched Axbridge Pageant on 22 January 2022 on a cold, raw Saturday morning.
It was now or never and we realised that we would have to operate under strict but necessary COVID rules. This duly limited our daytime audience to 40 people at a time, for an ever changing, kaleidoscopic, programme. There were talks on Pageants through history and the 'Pageant Fever' which swept through Britain in the early decades of the 20th Century. The Town Hall was be-decked with impressive, eye catching banners projecting images from the 2010 Pageant, a display of Pageant costumes, books and ephemera. The programme of events was performed in front of a fitting back drop provided by the wonderful Pageant tapestries.
The talks from academics from the aforesaid universities and further afield created much interest and debate from an audience who began to put their own, local, experience into the melting pot of the 20th Century. They heard their own town, Axbridge, spoken of as part of that illustrious history and lauded as the last recognised Pageant continuing to thrive in the UK! History coming home.
After a welcome lunch break and further entertainment, which included music and fascinating, archive film, members of Axbridge Community Theatre company performed a drama entitled 'Axbridge Pageant Snap Shots'. This was a piece the Company had taken to London in August as part of the National 'Redress the Past' Historical Pageants project at Cecil Sharp House; a celebration of Pageants through history which the community of Axbridge and its sponsors were proud to be part of.
The performance, twenty minutes in length, depicted three scenes from the Axbridge Pageant in quick fire drama and song, greatly enhanced by costumes from the Pageant Costume Team. By this time there was a tremendous atmosphere in the Hall and a very real sense of expectation that the Axbridge Pageant was steering itself home again.
Axbridge people saw themselves depicted through the ages, reminding us all of the breathtaking spectacle which will take place over August Bank Holiday 2022. It was very warmly received.
Of course it would have been preferable to have opened the doors to more than 40 people at one time but throughout the day we dutifully and appropriately abided by the COVID restrictions. The fact that the audience changed throughout the day thankfully meant that many more than 40 people enjoyed the collective thrill.
The point of the day was many fold; to continue to place the Axbridge Pageant on a National stage and to remind people here and elsewhere of what we are about to embark upon. This is not just about sharing it amongst ourselves - once we start working on this great event again in the coming months, we will all be reminded that people come from all over the world to see it.
Incidentally, if any casual observer thought that the audience was made up of people just wishing to sign up, as important as that was, then they would have been much mistaken. People from across the country came to hear the talks about Pageantry, part of a network of people who have a fascination for the subject and who will be amongst the first to buy tickets for our event in the summer. We are important to the wider historical picture. And people also came to take in the music - musicians and singers who are keen to be part of our event and also people who recognised that we were using music to assist us in telling our story.
We picked up many admirers in 2010, who came from across the country and around the world and who were dazzled by the spectacle and the quality of performance. And there were people here at the re-launch, just as at a new fashion show, who were checking out how we are moving forward for 2022. Have we trained on? How much stronger are we going to be in the new one? We had theatre critics there and a costume expert who was more than impressed. They will hold a keen eye on how we will re-interpret the Pageant in 2022.
All of which goes to show that we cannot rest on our laurels. None of us should underestimate how events of this nature become significant to people from outside of the community. We are on a social, National and international calendar and by God doesn't that feel exciting!
Of course, after many, unavoidable, false starts the most important thing about Saturday 22nd January was that we were officially re-launching the Axbridge Pageant to its people. They found us in significant numbers throughout the day; re-affirming their loyalty, passion, assistance and expertise in ways that would be un-imaginable to an outside observer.
I would like to thank everyone in Axbridge and beyond who has signed up, given positive responses, or offered support and encouragement to an event which I know is going to be a dazzling success in August.
Incidentally, there will be one last opportunity to sign up over the next couple of months, so watch this space for details. Or in the meantime why not contact us personally (you can email John Kendall on (jk_axbridge@yahoo.co.uk) We have room for everyone.
We are looking forward to working with you all over the coming months. Believe that we are going to take this to another level!
Warm Wishes John Bailey. Artistic Director.
Axbridge Pageant..
for information email:
harryfmottram@gmail.com
++++++++++++++++++++++++++++++++++++++++++++++++++++
NEWS UPDATE: SUCCESS FOR THE PREVIEW DAY IN JANUARY
The Axbridge Pageant Preview on Saturday 22nd January in the Town Hall proved popular and a success.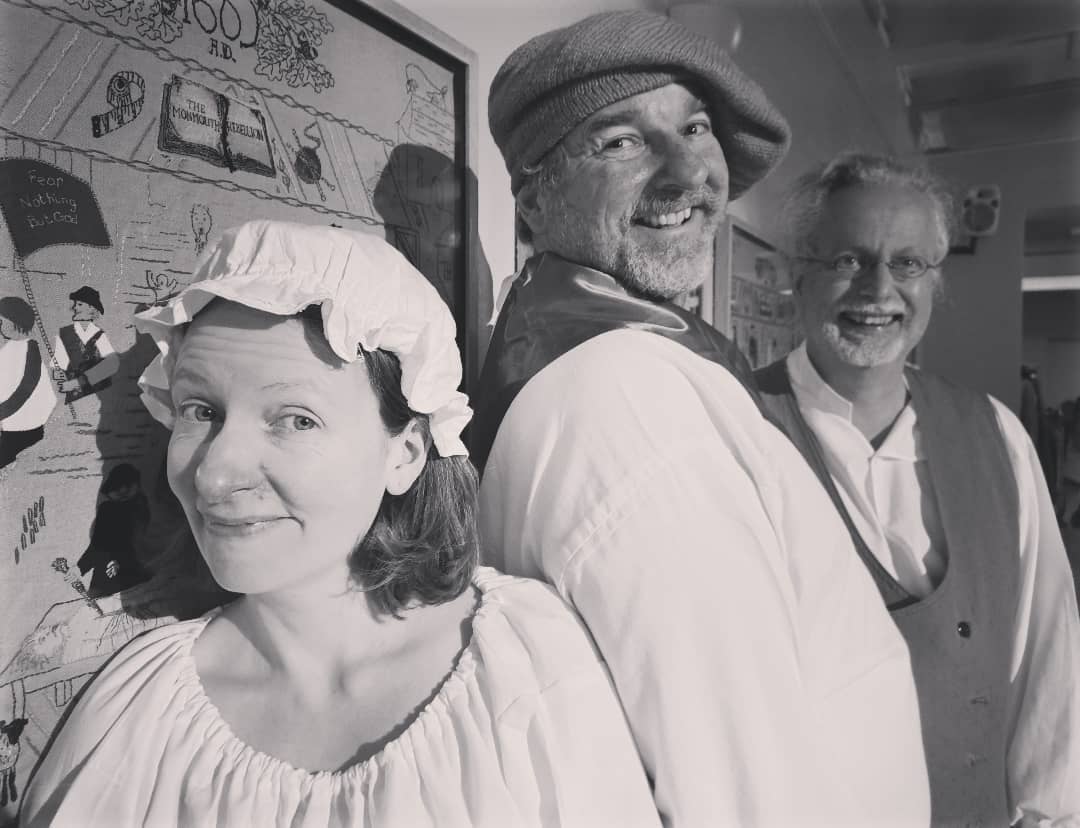 The day included a recruitment drive for the pageant, presentations from univerity experts on the history of pageants, films and displays as well as a short drama performed to give a flavour of the pageant.

This was how the day went:

11.00: Welcome from the Pageant's artistic director John Bailey

11:05: An introduction to The Redress of the Past Pageants Project by Professor Mark Freeman, University College London

11:25: Pageant Fever! Historical Pageants in Britain, 1905-present. An illustrated talk by Professor Paul Readman, King's College London

12:20: The material culture of historical pageantry: souvenirs and mementoes. An illustrated talk by Ellie Reid, Oxfordshire History Centre

1:00pm: Lunch

1.45pm: Pageants on film. A talk with film screenings by Trevor Bailey (Windrose Rural Media Trust)

2.20pm: Music and Historical Pageants. An illustrated talk with musical accompaniment by Dr Parker Gordon (University of St Andrews)

Followed by live theatre - a preview of some of the scenes in the pageant including The Monmouth Rebellion, The Fighting Vicar of Axbridge the Reverend Gould who clashed with the reformer Hannah More - and the arrival of the collector of folk songs Cecil Sharpe at the turn of the century in Edwardian England.

The evening saw a concert in the town hall from The Cockstops and Looper with food from the Happy Mexican.

Below is a photo of the 1967 Pageant.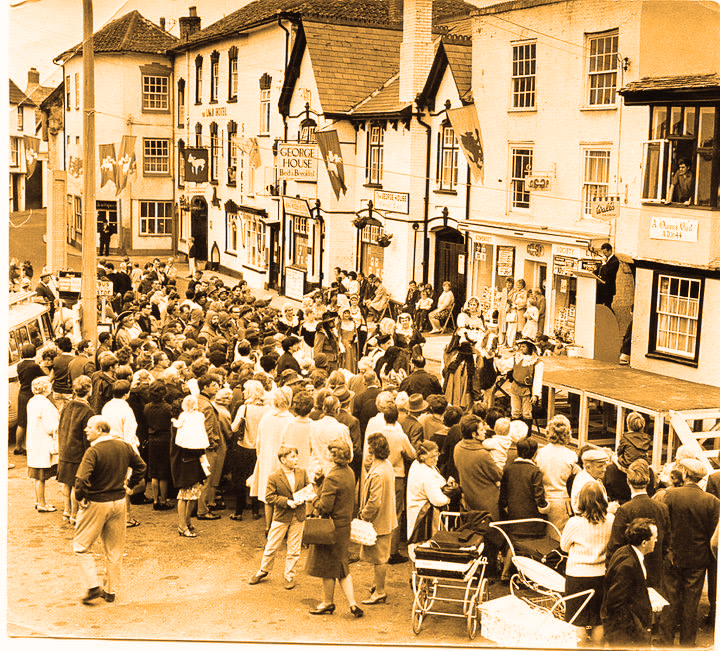 ++++++++++++++++++++++++++++++++++++++++++++++++++++
NEWS UPDATE: Older posts from 2020 and 2021
When the Pageant was cancelled due to Covid
17 March 2020
THIS WAS BACK IN 2020: At a crisis meeting held last night in the town the committee that organises the Axbridge Pageant made the decision to postpone this year's August production for 12 months.
The artistic director John Bailey said that due to the Government's advice to cancel meetings for the next few weeks meant rehearsals would be affected and there would be a reluctance for people to commit to the pageant.
"We cannot risk it," he said, "The coronavirus has blown it away, and we have had to bow to the inevitable and put it off for a year."
However he said he remained committed to the project and fortunately no money had yet changed hands as tickets had not yet gone on sale. Nigel Scott the treasure said it was fortunate that no major purchases had been made as the finance of pageant was vital to its success. John Bailey agreed saying the pageant had to be a sell out in order to cover costs and although things may improve by August ticket sales would be hit as a result of the crisis.
Some of the factors behind the decision included the large number of the audience who would be in their 70s or older, many in the cast being of a similar age and the uncertainty over the length of the coronavirus crisis inevitably would be a break on residents volunteering.
The pageant was set to take place from August 29-31 but will now be rescheduled to be performed on August 28-30, 2021.
John Bailey's full statement:
PAGEANT CANCELLATION
In troubled times difficult and troubling decisions, inevitably, need to be made. I have had the privilege to oversee two Axbridge Pageants in 2000 and 2010, and have spent the last two years progressing and developing the 2020 Pageant with the exceptional community that is Axbridge. Hard work? Yes, but always rewarding and heart-warming because of the collective will of the people who believe in something and want to make it happen.
It is, therefore, with heavy heart that I need to announce that we have found it necessary to postpone the Axbridge Pageant for 2020. I am sure, that in the light of escalating events, that I do not need to outline in great detail why we have made this difficult decision. However, the acceleration and severity of the Coronavirus leaves us with no alternative.
In making this decision we are seeking to protect the commitment, passion and enthusiasm that the community has for this unique event. A spectacle which has achieved international recognition and has even gone into the history books. Plaudits indeed, and all the more reason to protect it from the scourge of our time.
This, of course, is hugely disappointing news for the many people who have worked tirelessly on the event and for the hundreds who were about to embark on the exciting journey of bringing the Axbridge Pageant to fruition in August of this year. But, very sadly, these are exceptional times and we are sure you will realise that this is the responsible thing to do.
However, we must feel that this postponement is not without a sense of hope. By making the decision now we firmly believe that we can put the whole thing on ice and hope to re-convene when there is no longer a threat to our society. To that end we cautiously announce that the Axbridge Pageant will be put on hold until August of 2021. It is to be hoped that, later this year, when we have negotiated our way out of the present gloom we may be able to pick up where we left off.
In the meantime I send you all the warmest of wishes.
John Bailey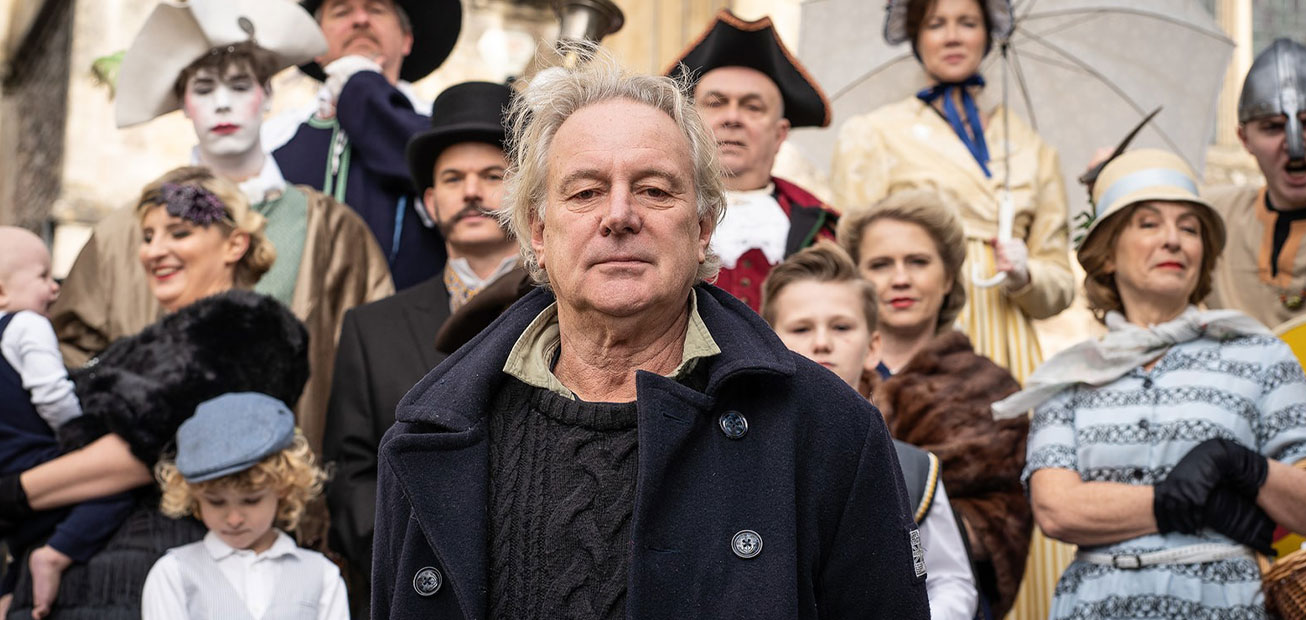 Casting has begun!
As we continue to ratchet up the intensity of work required to make Axbridge Pageant 2020 a success, to that end, on Sunday, 16th February, in the Town Hall, we held auditions for the third key Narrator role or Chronicler as she/he is known, and other key speaking roles.
As we already have our two Principal Narrators in place, Chris Jarman and Kate Lynch, who are reprising the roles they delivered so memorably in 2010 and who have been working with me over the last month in preparation for 2020, this was a very important day to add to the talent already in place.
Over six, exacting, hours we saw a tremendous variety of talent. Perhaps, most exciting was the fact that we assembled a potent mixture of old and new faces. Some, gratifyingly, experienced veterans of previous Pageants, who bring with them a wealth of past expertise but also, most encouragingly, a considerable number of talented people who will be experiencing their first Pageant and who are eager and excited to be involved. This sends out a loud and positive message to the future wealth and health of Axbridge Pageants to come.
The level of interest and passion to be part of it seemed to be the message of the day. The role of the Chronicler is a big deal and it is a role we have much changed from 2010. From an acting point of view it presents a host of exciting challenges to open out and improve this wonderful event still further.
For that reason, for 2020, we have chosen to split this key role in two - a dual role, which, after much consideration will be played by Sian Tutill and Tony Wilson. Our congratulations go to them- they were worthy winners of a very close contest full of exciting possibilities. They bring to the role considerable acting experience, scope and charisma and I look forward to working with them from early April onwards.
There are no real losers in this contest, however, as there are key speaking roles to fill for the scenes in the Pageant and they will be taken by some of the people who auditioned and gave such a brilliant account of themselves. These specific roles will be formally announced next week.
Finally, for everyone who has signed up, and the list is impressively large, we will be in a position to announce the full cast list for all 15 scenes by the beginning of April. Exciting times for this unique event. Watch this space.
John Bailey, Artistic Director 2020 Pageant.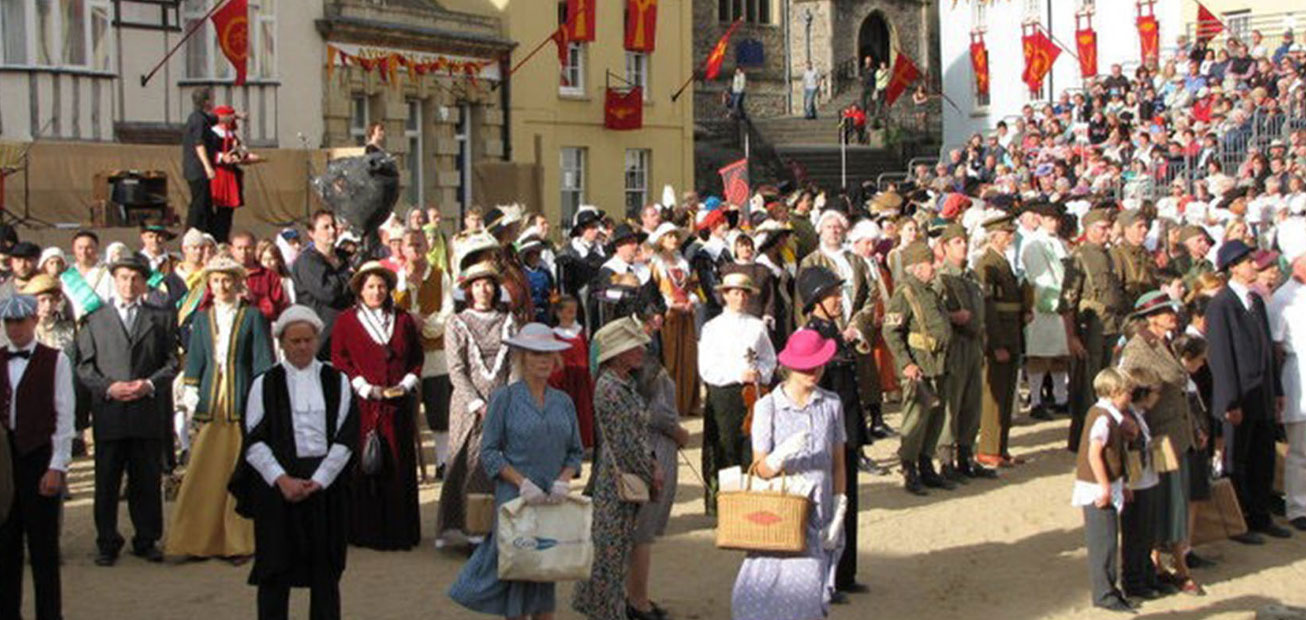 Axbridge Progressive Supper raises cash for the Pageant
One of the biggest sources of funds for the Pageant is Axbridge Progressive Supper, and the Committee in November, when 116 people in the town took part, raising £1,400 for the 2020 pageant.
The annual charity event consists of couples eating three courses at different addresses in the town for which they pay to enjoy. A grand draw also took place with prizes from local firms such as Acutabove, Nugents Gentlemen's Barbers, Gin Jar, The Roxy, Hair on the Square and Compton House. The event began and ended at the Lamb Inn. The next progressive supper is on Saturday, November 14, 2020. A dedicated Facebook page gives updates and news about the supper.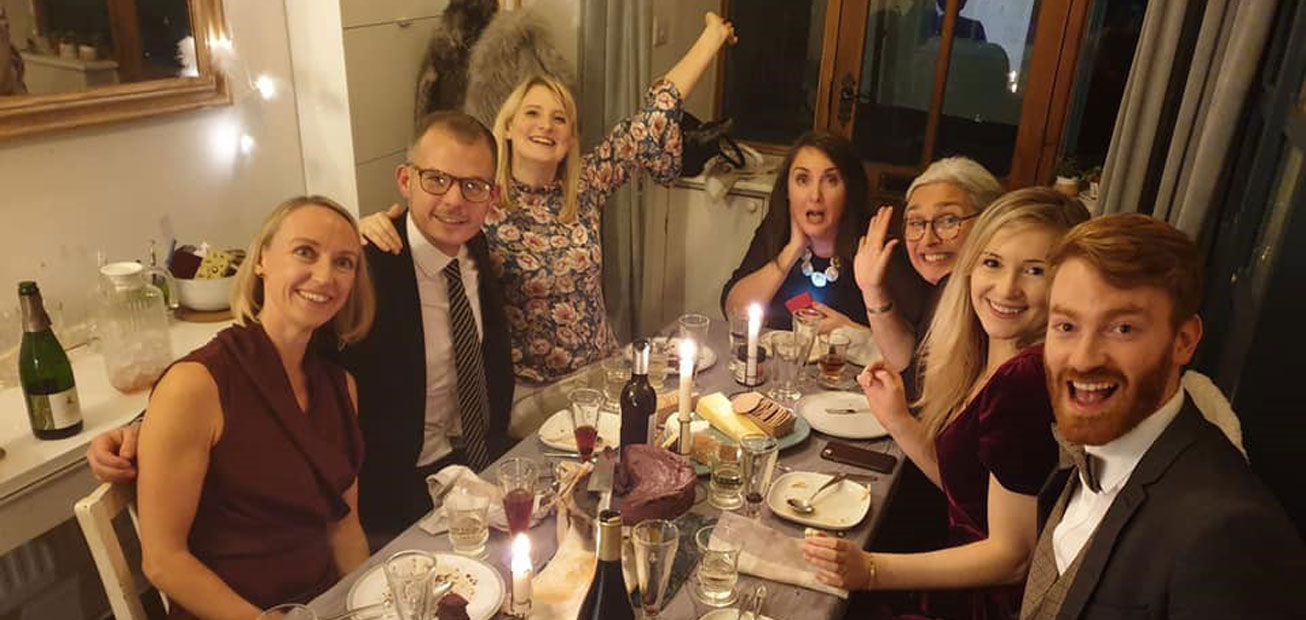 Roxy The Draughtsman's Contract - Big screen donation to the Axbridge Pageant 2020
27 February 2020
Fans of Peter Greenaway's 1982 period drama The Draughtsman's Contract have boosted funds for this year's pageant when the movie was screened at the Roxy Cinema.
The High Street picture house was packed on Friday, February 21st, 2020, for a special screening of the murder mystery set in the 17th century. The film had been marked down on the Roxy Cinema's programme as a fundraiser for the pageant by the outgoing owner of the Lion House which incorporates the community cinema by Juliet Maclay.
New owners Sebastian Llloyd alias the Modern Carpenter (known as Bash) and craftswoman Gemma Trickey welcomed the audience to the cinema and even entertained a party afterwards from Bristol who had travelled down to see the film.
Filmed at Groombridge Place in Kent the drama tells the story of an unusual contract in which the artist Mr Nevill played by Anthony Higgins has a sexual relationship with his patron Virginia Herbert (Janet Suzman) -- which inevitably goes wrong and ends in gory murder.
It's a film noted for its musical score written by Michael Nyman in the style of Henry Purcell which incidentally is one of the favourite pieces of music of the artistic director of this year's Pageant John Bailey.
Gemma said: "Thank you so much to everyone who came last Friday to see The Draughtsman's Contract - we had a sell-out crowd who together raised £140 for this year's Axbridge Pageant. It was a fantastic occasion and we were so glad to contribute to the pageant.
"We even had a group from Bristol down especially to watch it, and stuck around for a few drinks afterwards to enjoy the bar with us and chat about the film."
John Bailey the pageant's director said it was a wonderful donation which would help to ensure the pageant was a success.
Paul Hughes from the Pageant's committee said: "The pageant costs thousands of pounds and so every contribution is brilliant -- especially this one as it comes from the community cinema."
For details of the Roxy's programme of films visit: http://www.axbridgeroxy.org.uk/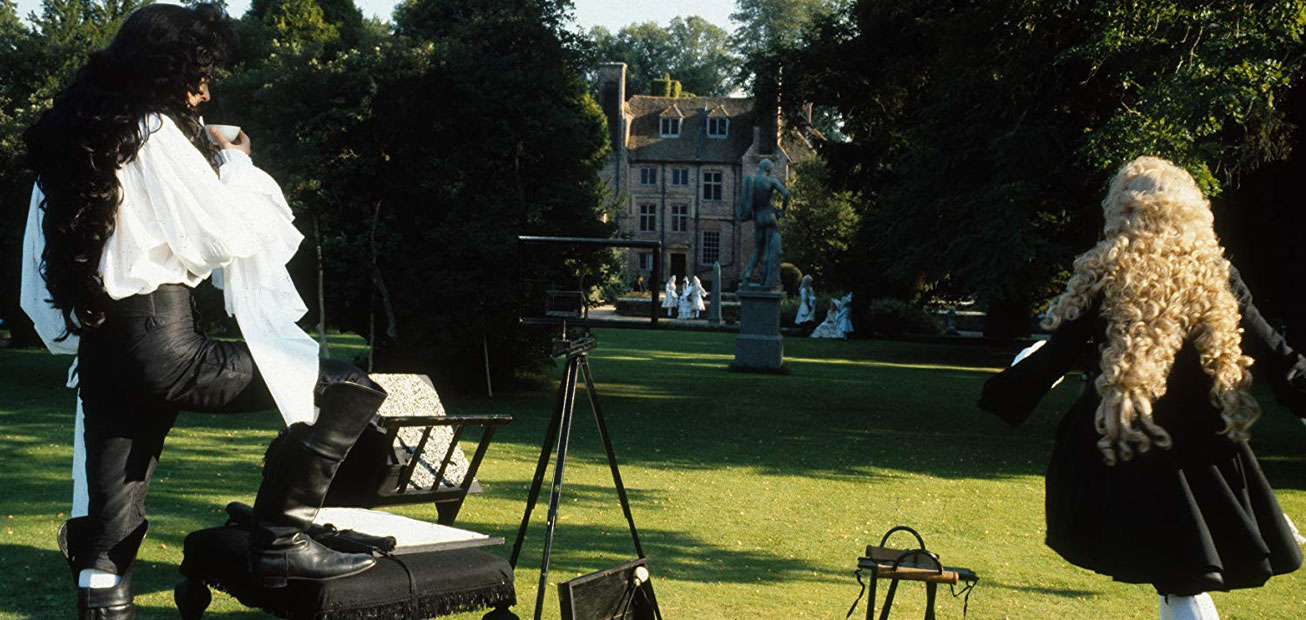 Axbridge residents sign up to fight in the Monmouth Rebellion and First World War...
26 January 2020
Sunday, January 26th was an evening with a difference in the ancient Somerset town of Axbridge as Saxons mingled with Victorians, Tudors chatted with the Home Guard... and scores of people signed up to fight in historic battles.
The past and present collided at a recruitment and information session for the 2020 Axbridge Pageant. Held in the Town Hall, the event gave local people a chance to embrace their inner historical character or to take on a role behind the scenes.
Whole families signed up for the Lady Day Fair and Edwardian scenes as well as the Monmouth Rebellion where they could wave off their loved ones to fight in two different conflicts hundreds of years apart.
One lady offered a flock of sheep complete with sheep dog for the Lady Day Fair, while equestrian Liz Scott pledged to bring fellow horse riders to the occasion.
The Tite family will once again be putting the diesel into the Second World War scene with a vintage tractor and trailer to give the Land Girls a ride into the Square. And Mrs Tite is keen for her 1970s moped to make an entrance in the post war scenes.
Artistic Director of the pageant John Bailey said: "It's been very busy with a lot of people committing themselves to more than one scene - which is really heartening. It's still not too late to sign up but it is essential to have the names for each scene committed very soon so the costumes can be arranged."
Producer John Kendall said: "A lot of people have come to the town in the last ten years and so don't know about the pageant. With the display boards and the video running throughout the evening they had a chance to soak up the concept and become engaged with it -- and sign up."
Wardrobe mistress Barbara Wells said: "I think once people saw the costumes we had on display and the photos of some of incredible outfits they became hooked. It is a chance to be a character from the past and become living history -- and that's what got so many excited."
The Axbridge Pageant 2020 is over the bank holiday weekend in August, Saturday to Monday, August 29-31, in the afternoon. If you missed the event and would still like to take part email John Kendall at production@axbridgepageant.com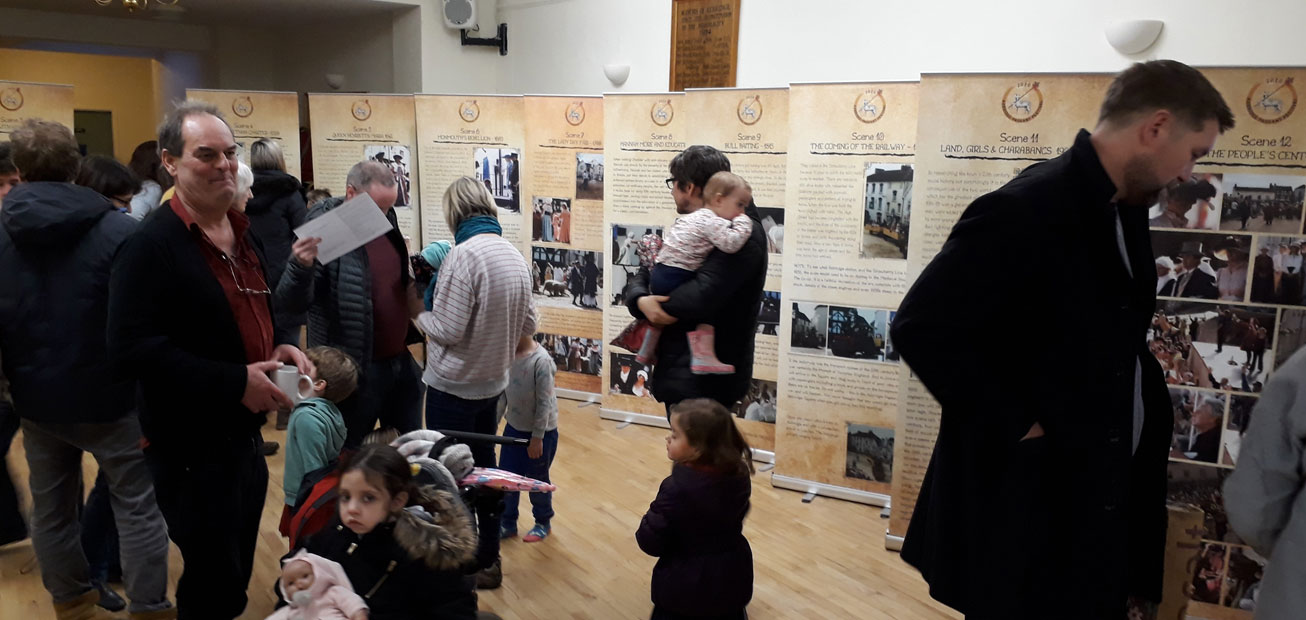 Axbridge's very own Pageant ''Calendar Girls'' make a date with 2,000 years of local history
12 November 2019
With less than 10 months to go before Axbridge's historic town square is once again transformed into a huge stage for the 2020 Pageant, local seamstresses have had their work immortalised in a fund-raising calendar to celebrate the occasion.
Each month of the calendar, now on sale in local shops for £8.00, depicts a scene from the Axbridge Tapestry, the town's very own version of the Bayeux Tapestry. And each of those tableaux faithfully recreates one of 12 dramatic scenes in the Pageant itself: from Roman times right up to the 20th century.
The Axbridge Pageant is the last historic pageant of its kind in the country and is now attracting huge interest from academics, some of whom will be studying and filming the build-up and performances.
Over the last half a century, the event has taken place every ten years over the August Bank Holiday weekend and has become a key part of Somerset's rich tradition of carnivals and community events: the performance is a spectacular re-enactment celebrating 2,000 years of Axbridge history. The next one will be held over three days in the last weekend of August 2020, and a cast of upwards of 400 local performers of all ages will be supported by over 100 volunteers... all of whom give their time, experience and skill to ensuring this unique event goes from strength to strength.
Each performance is held in front of over 600 people, while a host of other entertainments will also be run across the weekend.
The creation of the Axbridge Tapestry has added another colourful chapter in the Pageant's history, as Janie Gray, who heads up the Pageant's 20-strong costume making team explains: "After the 2010 Axbridge Pageant some of us who had been meeting regularly for over two years realised that our lives felt a little empty! And so, in 2012 the Axbridge Sewing Group was formed.
"Each Pageant costs a huge amount of money to stage," adds Janie, "far more than the ticket sales alone will provide. And while we have had some generous sponsorship, we still need to raise a lot more between here and next August. We have produced a limited run of the calendar -- and if we can sell them all that will be a very helpful boost for our funds!"
Copies can be bought for £8.00 at outlets including Ripleys Antiques, Acutabove, The Almshouse Teashop and the Post Office.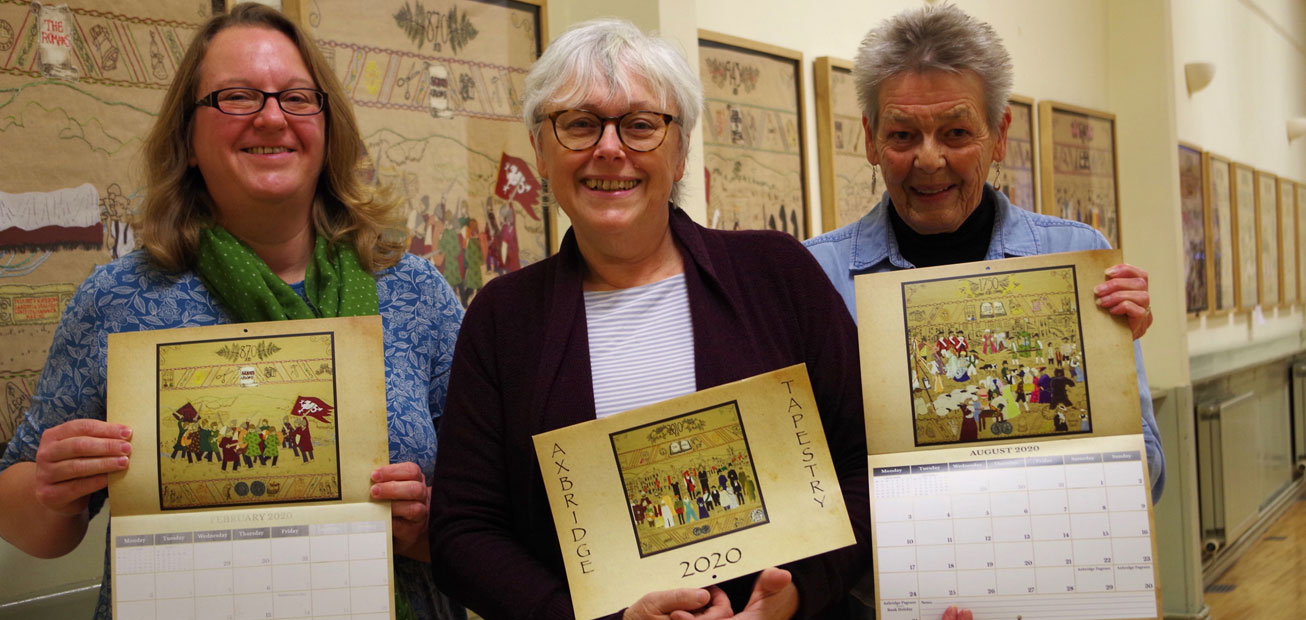 Major sponsorship deal puts historic Axbridge Pageant on the road
30 July 2019
Axbridge Pageant, one of the UK's most famous community pageant events, has secured major funding for next year -- by far the biggest in its 50-year history -- helping to ensure that the event can be held.
Enable Promotional Marketing, based in the historic town square but serving major brands all around the world, is providing a package of sponsorship money and technical support - including database management for organisation logistics and the Pageant's website.
Says the Pageant Director John Bailey: "We are massively grateful for Enable's support, without which we would simply not be able to put on such a spectacular show. We will still be looking for other sponsorships to secure the financial foundations we need for such a huge event, but this is a massive start for us."
Enable provides project management support to some of the world's biggest brands for their promotions online, via social media, in-store, at events or on-pack. Although the business works in Latin America, across Europe, Asia- Pacific and the USA it proudly supports the local community.
Neil Barnes, MD of Enable, said: "The Pageant happens in the Square right outside our office window and is an amazing event. All our staff are just as enthused as I am to be playing a part and we will be giving practical support as well as financial support.
''As a Somerset-based business with a worldwide client base, and we're keen for all directors, managers and staff to get involved in the Pageant, 'giving back' to our community by passing on what we can about our town's history. We are extremely proud of our roots - it's a very big part of who we are - and we are always 'spreading the word' about the town with our clients around the globe.''
''Enable believe the key to a passionate, enthusiastic, healthy and forward-thinking company is a strong positive relationship with the community. Thus, we strive to play a full role in giving life and energy into the local area.''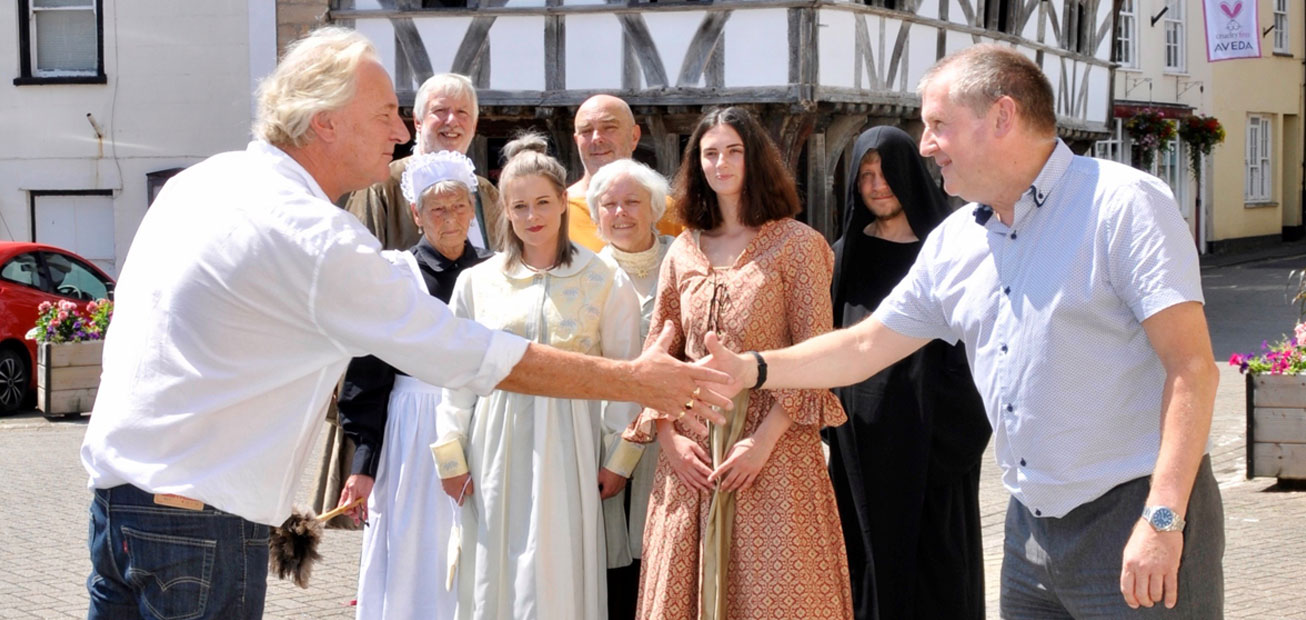 Axbridge Pageant receives £2,000 business boost
8 May 2019
Every ten years the town square of Axbridge becomes a massive open-air theatre where the past 2,000 years of history is dramatically brought to life in front of around 2,000 people over three days.
So it was entirely fitting that the local business community has played a big part in making next year's pageant a reality by donating £2,000 - raised by social activities in the town. The shot below shows John Bailey (centre) the Pageant's artistic director, receiving a giant cheque for £2,000 from officers of the Axbridge Chamber of Commerce: left to right - Rose McDonald, Pat Filer, Liz Scott and Mike Sartain.
Says John: "Putting on the Pageant is a hugely costly affair - not least finding multiple costumes for the 300+ local people who take part! The generous support of the Axbridge Chamber of Commerce will play a big part in making next year's event possible."
Mayhem groove the night away at Pageant fundraising event
Saturday 1st June in the Town Hall was the setting for a musical fundraiser... the evening proving a great success with all attending having a groovy time listening and dancing to Mayhem. This was despite attendance at the event being lower than hoped for, due to the clash with the UEFA champions League Final that happened on the same night... we need to be more mindful of the times we host events for the future! A big thanks to all in Mayhem for a great night out and for their support for the Pageant fundraising! Also - big thanks to a wonderful support act early in the evening.
We raised over £552 towards the pageant and much of this was from the proceeds from the raffle. A big thanks goes out to all of the local businesses who contributed prizes (see below). Some of the prizes were drawn on this evening and some will be held over for the future benefit event planned for 12th October where the fabulous Stop Cocks will be entertaining us.
Thanks to the following businesses for their generous raffle prizes:
The Oak House
ACutAbove
Somerset Charcuterie
The Almshouse
Maunders DIY
The Roxy Cinema
The Lamb Inn
Axbridge Chemists
Cheddar Ales
Cheddar Gorge & Caves