King Edmund & St Dunstan
The top motif is of holly branches.
Top Border Motifs from left to right
Residents of Axbridge watching the performance from their windows, overlooking the Square. The sun representing the weather on the days of the performance. A needle and thread used in the making of the costumes.
Top Border Motifs from left to right continued
A scroll with the scenes title. Then safety pins used to hold bits of costumes together! Sand bags representing the sand that covered the entire town square for the performance. Church bells.
The Middle
The story of King Edmund's quarrel with St Dunstan and his reconciliation with him after Edmund had a near death experience while hunting a stag near Cheddar Cliffs. The background has the outline of the Mendip Hills and shows the Royal hunting party chasing the stag through the Royal forest on the hill.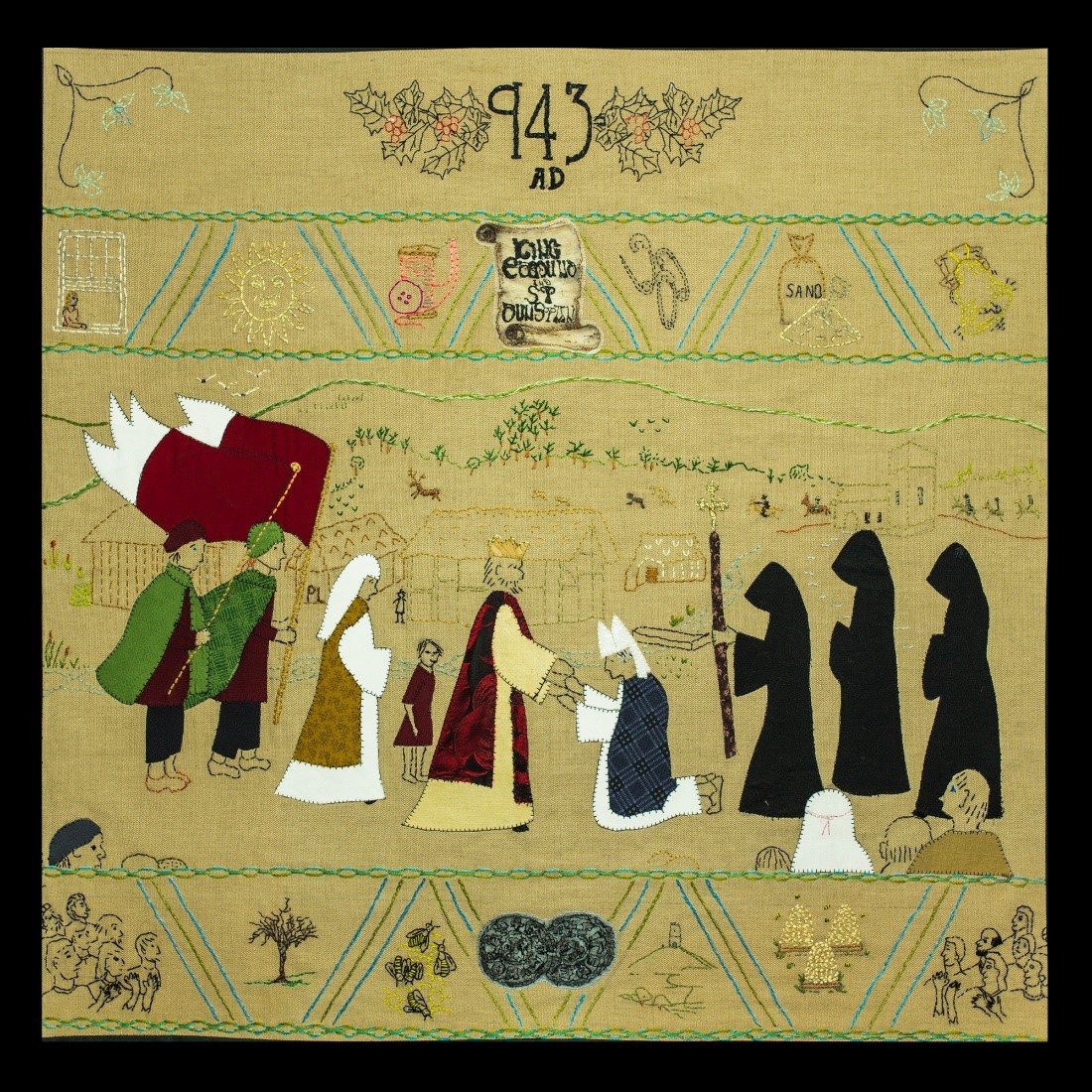 The Middle continued
The middle ground shows the dwellings of the settlement of Axbridge. With King Edmund making Dunstan the Abbot of Glastonbury, with members of his court and guard in attendance along with Monks from Glastonbury.
Bottom Border Motifs from left to right
The Crowd. The Glastonbury Thorn tree. Bees on honeycomb. A coin of King Edmund.
Bottom border motifs continued
Glastonbury Tor. Old style of bee hive known as Skeps, the honey collected was used to make mead brewed by monks. The Crowd.