The Finale
The top motif of apples represents the cider making heritage of Somerset.
Top Border Motifs from left to right
Residents of Axbridge watching the performance from their windows, overlooking the Square. A modern sewing machine used in the making of costumes for the performance. A clock face showing the finish time of the performance.
Top Border Motifs from left to right continued
A book with the scenes title. The church bells. The sun represents the weather on the days of the performance.
The Middle
The backdrop for this scene has the outline of the Mendip Hills and the north, east and west buildings of present day Axbridge Square.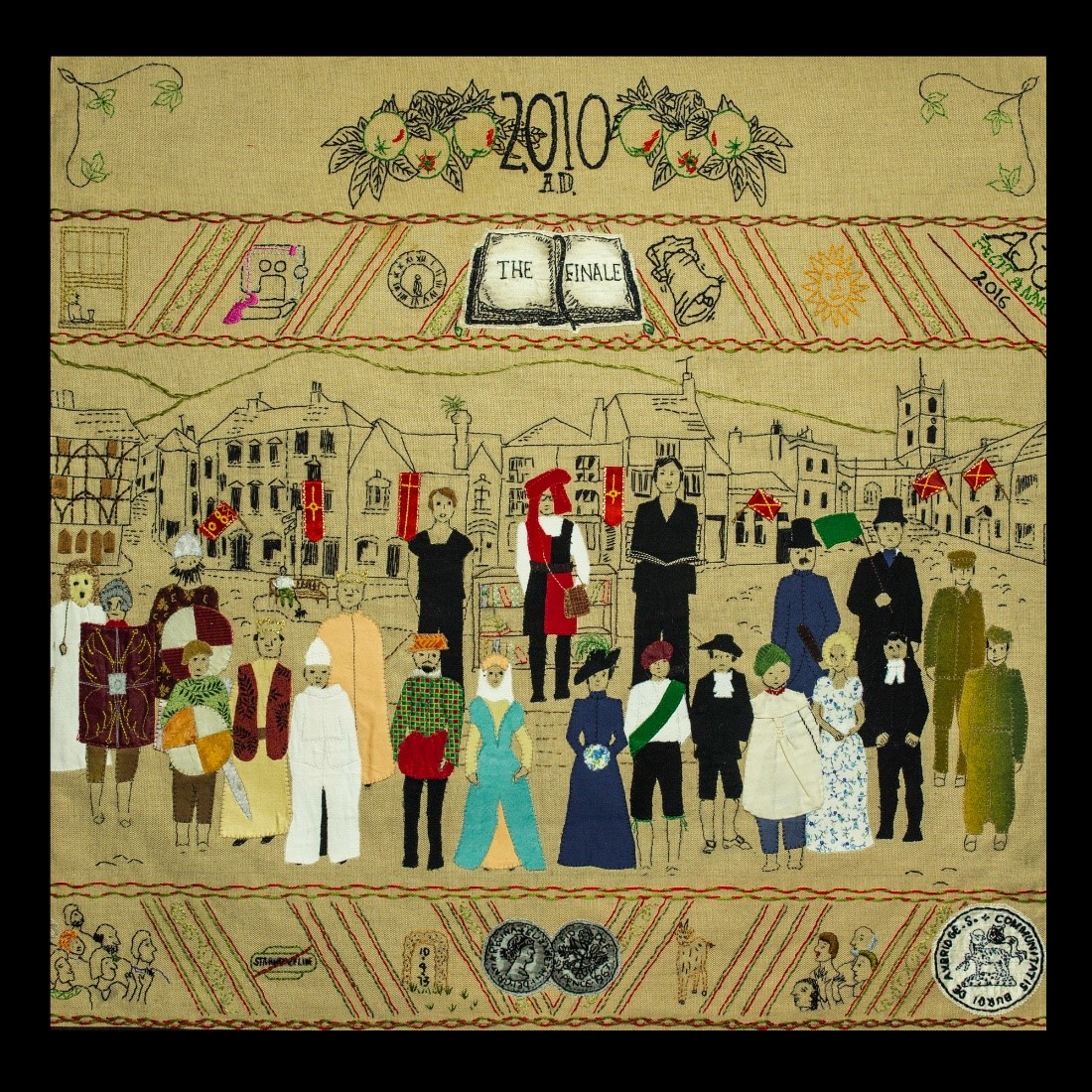 The Middle continued
This panel depicts the Finale scene of the 2010 Pageant. Representatives from each of the previous scenes have congregated in the Town Square in front of the stage along with members of local groups, filling the square with performers. On the stage above the performers are the three narrators who were present in every scene of the performance.
Bottom Border Motifs from left to right
The Crowd. Motif signalling the close of the Strawberry Line railway.
Bottom border motifs continued
A Queen Elizabeth II Sixpence. One of the Cheddar Gorge goats. The Lamb and Flag Town Seal.