World War One and Two
A motif of Poppies.
Top Border Motifs from left to right
The badges of various groups. The Women's Land Army. The Girl Guides. The Women's Voluntary Service Civil Defence. The Air Raid Precaution Service. And in the middle the book with the scenes title.
The Middle
This panel differs from the rest, in that it isn't showing the performance of the scene from the 2010 Pageant but is a commemorative depiction of the memorial that stands by the towns church. The names, from the memorial, of those from Axbridge who gave their lives in these wars are shown on the panel. On the left is a soldier of the Great War, standing beneath the flag of the Somerset Light Infantry. On the right is a British solider of WW2 beneath the Union Flag. The background has the outline of the Mendip Hills above. Axbridge, with war graves and falling poppies.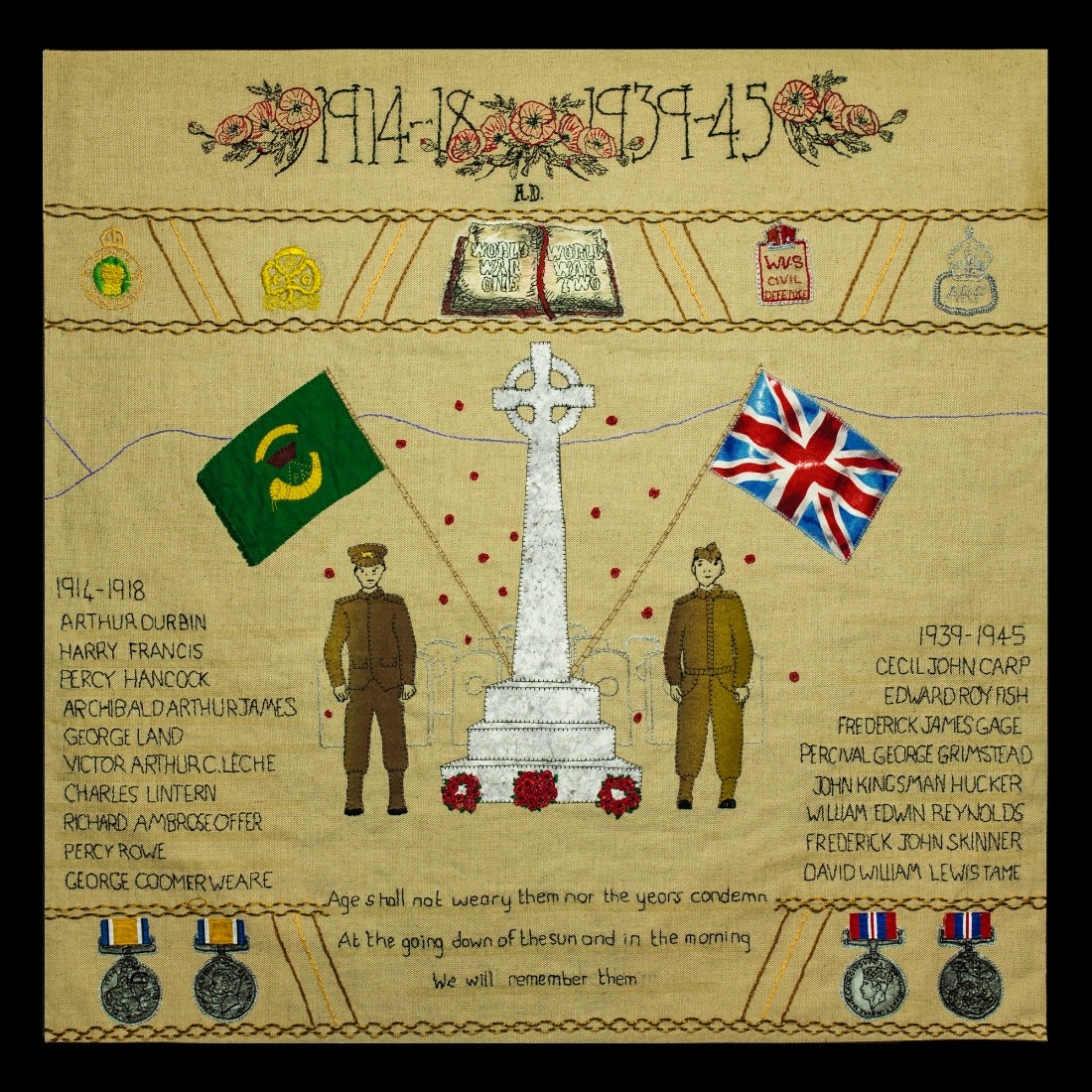 Bottom Border Motifs from left to right
British War Medal of WW1. War Medal 1939-1945.