The Coming of the Railway
The top motif is of Cheddar Strawberries, which were transported far and wide on the railway line.
Top Border Motifs from left to right
Residents of Axbridge watching the performance from their windows, overlooking the Square. A vintage sewing machine representing the many costumes made for the performance. Hay bales that were put out in front of The Lamb Inn. A book with the scenes title.
Top Border Motifs from left to right continued
A ball of wool and knitting needles representing the knitting done for the pageant costumes. The sun represents the weather on the days of the performance. The Steam Roller used to portray the Railway Engine.
The Middle
This scene represents the opening of the Cheddar Valley and Yatton Railway, also known as the Strawberry line. The railway station nestles just above Axbridge at the base of the hill and now presides over the bypass, the Strawberry line having been closed in the Beeching cuts.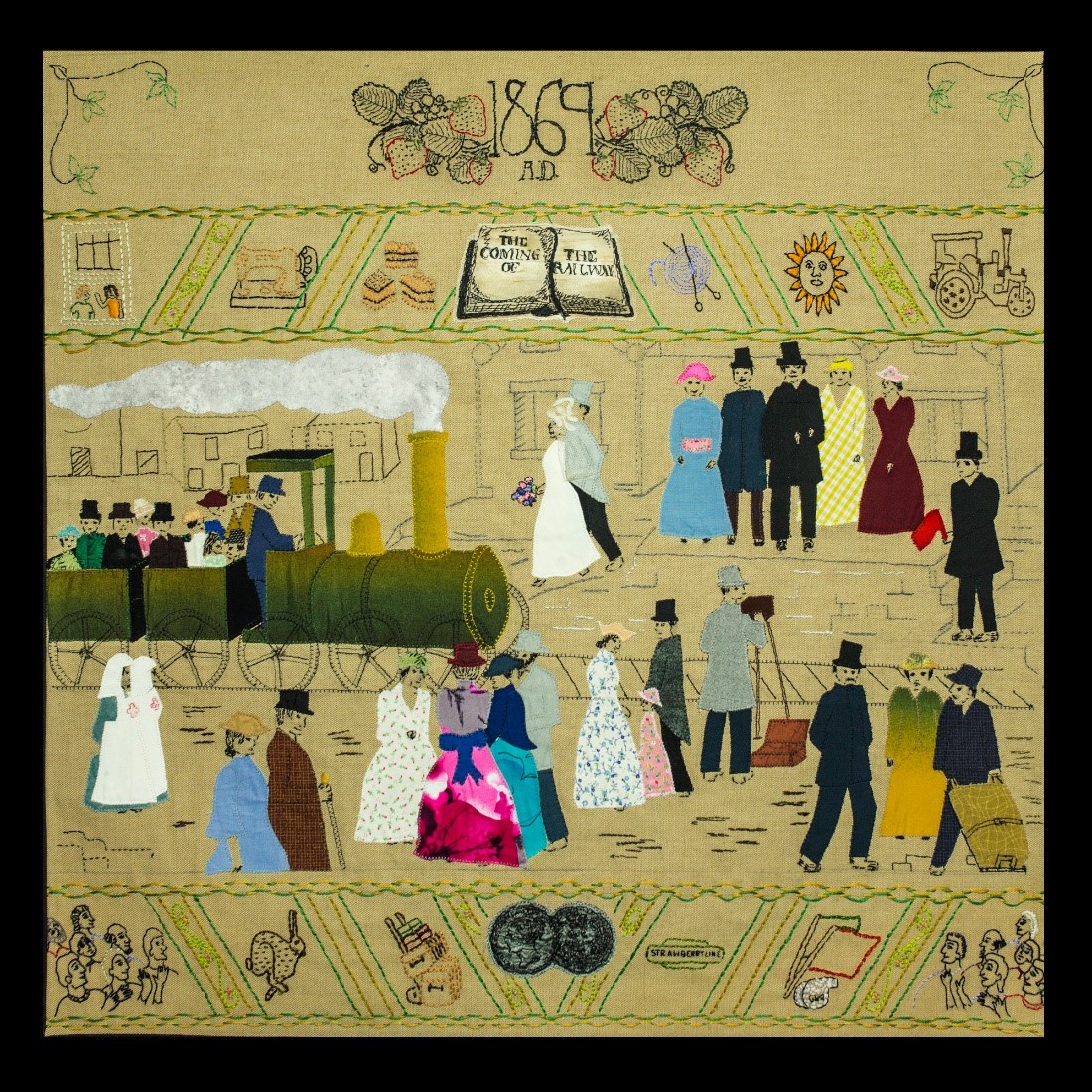 The Middle continued
This scene portrays Axbridge Station with the Mayor and Corporation on the platform watching the arrival of the first train. Many townsfolk are also watching the spectacle and some newlyweds are waiting to board the train. Also, there is a photographer in the middle of the scene recording the whole event for posterity.
Bottom Border Motifs from left to right
The Crowd. A local hare. Luggage on a sack truck.
Bottom border motifs continued
A Queen Victoria Shilling. The Strawberry Line railway sign. A Railway guards flags and whistle. The Crowd.